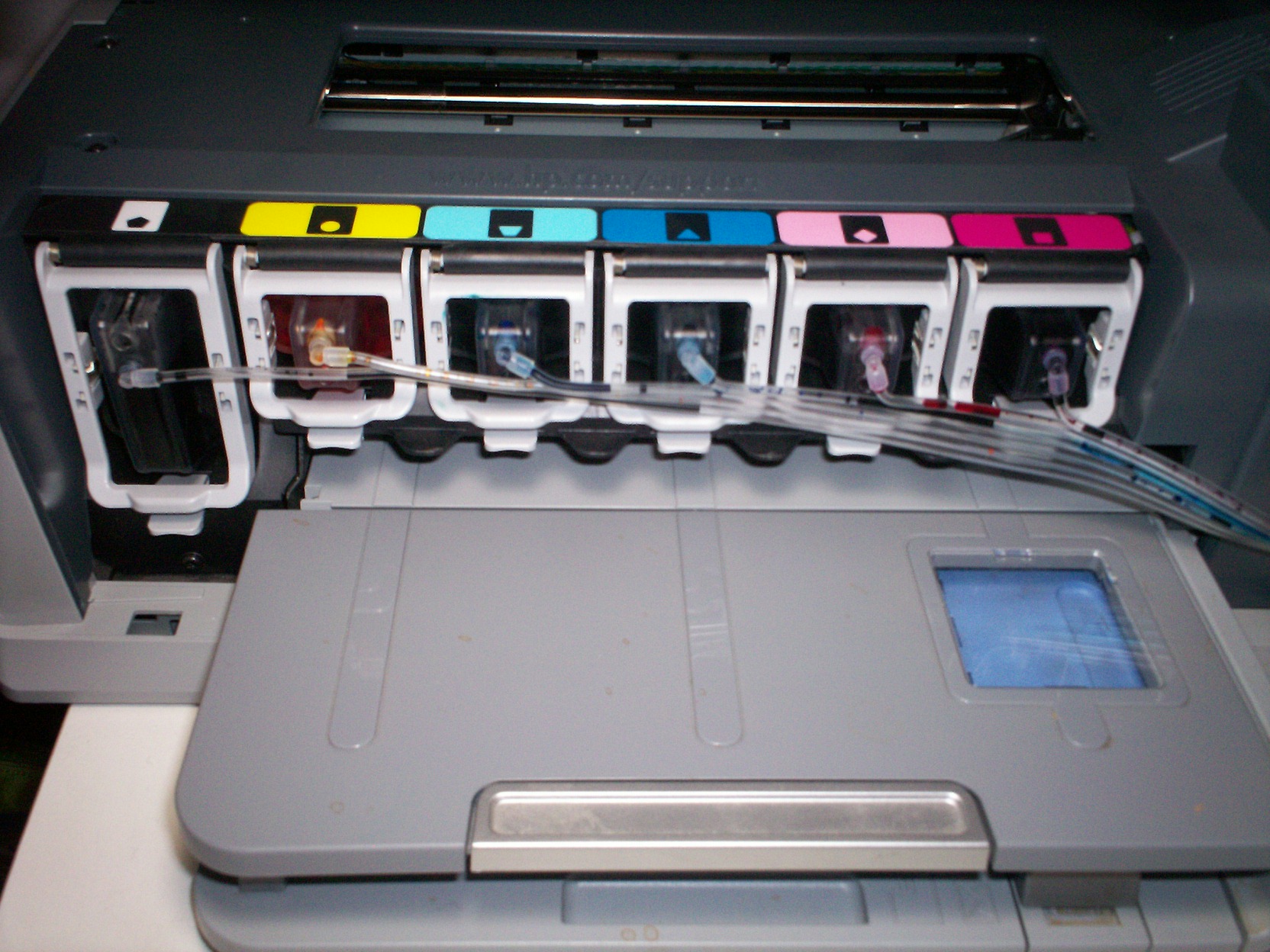 Having been thoroughly satisfied with prior HP printer experiences, I made the mistake of purchasing a brand new HP Photosmart c7280. I'm a big fan of these all-in-one devices. I especially like having a WiFi interface, and scanning to a USB disk as opposed to some ridiculous TWAIN protocol is such a great idea it's hard to imagine why some devices still don't support it. But all the things I love about this printer are outweighed by the horrible ink system.
Lets start with the most obvious problem with these ink cartridges. They're way too small, the color cartridges are only 11 mL. I've seen claims that they can yield up to 500 pages. I have no data to argue with that figure, but I can tell you it seems very high compared to what I've seen.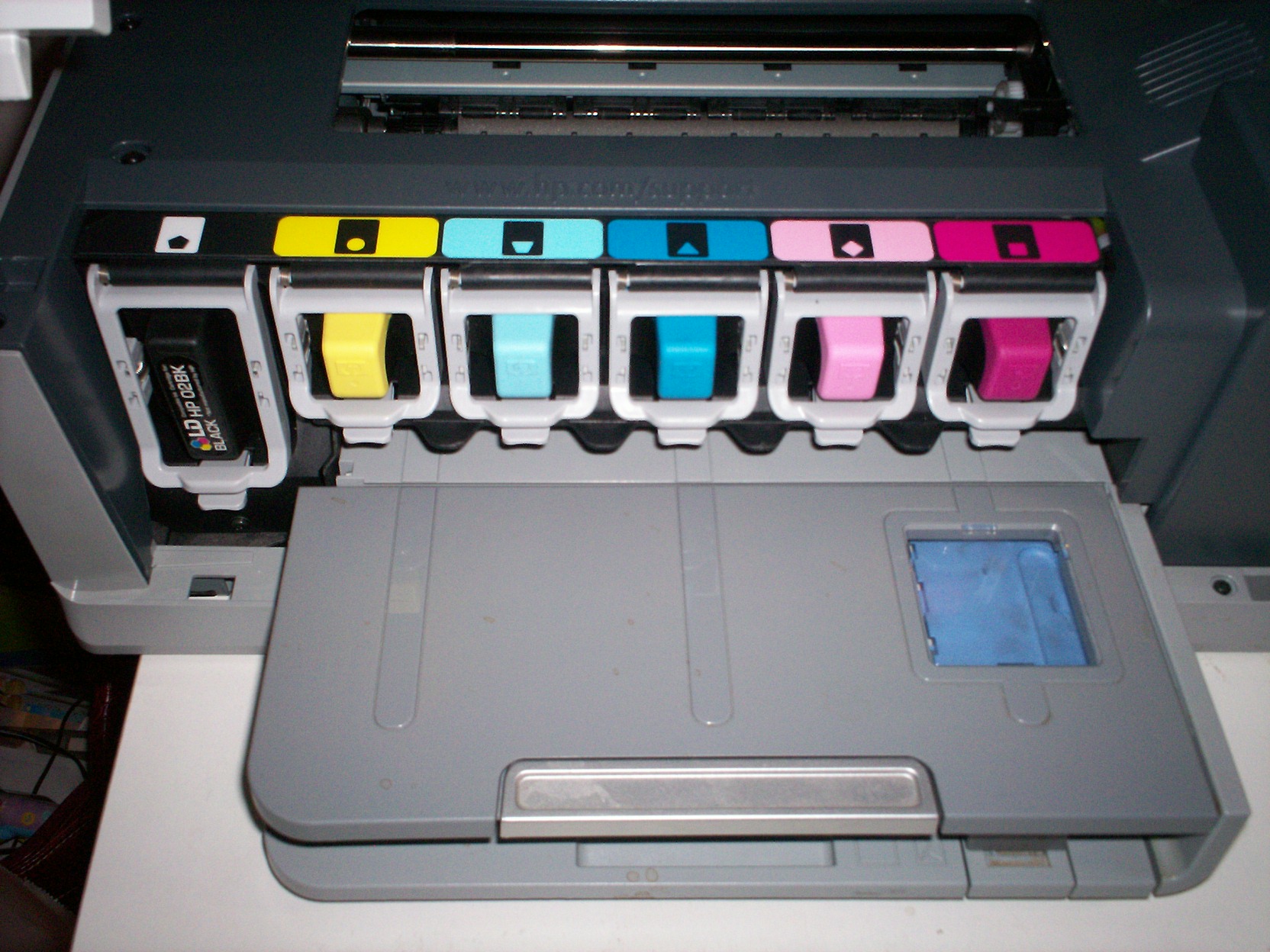 There's also five separate colors and one black, but that's not a huge problem until you combine it with the thing I hate most about this ink system. If you run out of any color, or if a color simply "expires", you cannot print at all, even in monochrome. Even all this wouldn't bother me except for what I think it means. It's obvious to me that HP designed this ink system primarily to sell print cartridges (at an enormous profit). All the arguments about protecting the user from ruining the printer by running expired or low print cartridges is nonsense. Everything about this system is specifically designed to extract as much money as possible from users buying ink.
In fact, this ink system is so bad, I was actually planning to throw this whole machine away and get something else. That's when I discovered continuous ink systems (CIS). The idea being to continuously feed these puny ink wells with a fresh supply from larger containers. Unfortunately, HP has equipped its print system with both a timer and a page counter. That means as soon as you print the last page in the counter or as soon as the last second ticks from the timer, the whole machine grinds to a halt and will not excrete another drop of ink until you go buy more. Fortunately, there's a whole industry now built around chip resetters and auto-resetting chips with which this system claims to be equipped.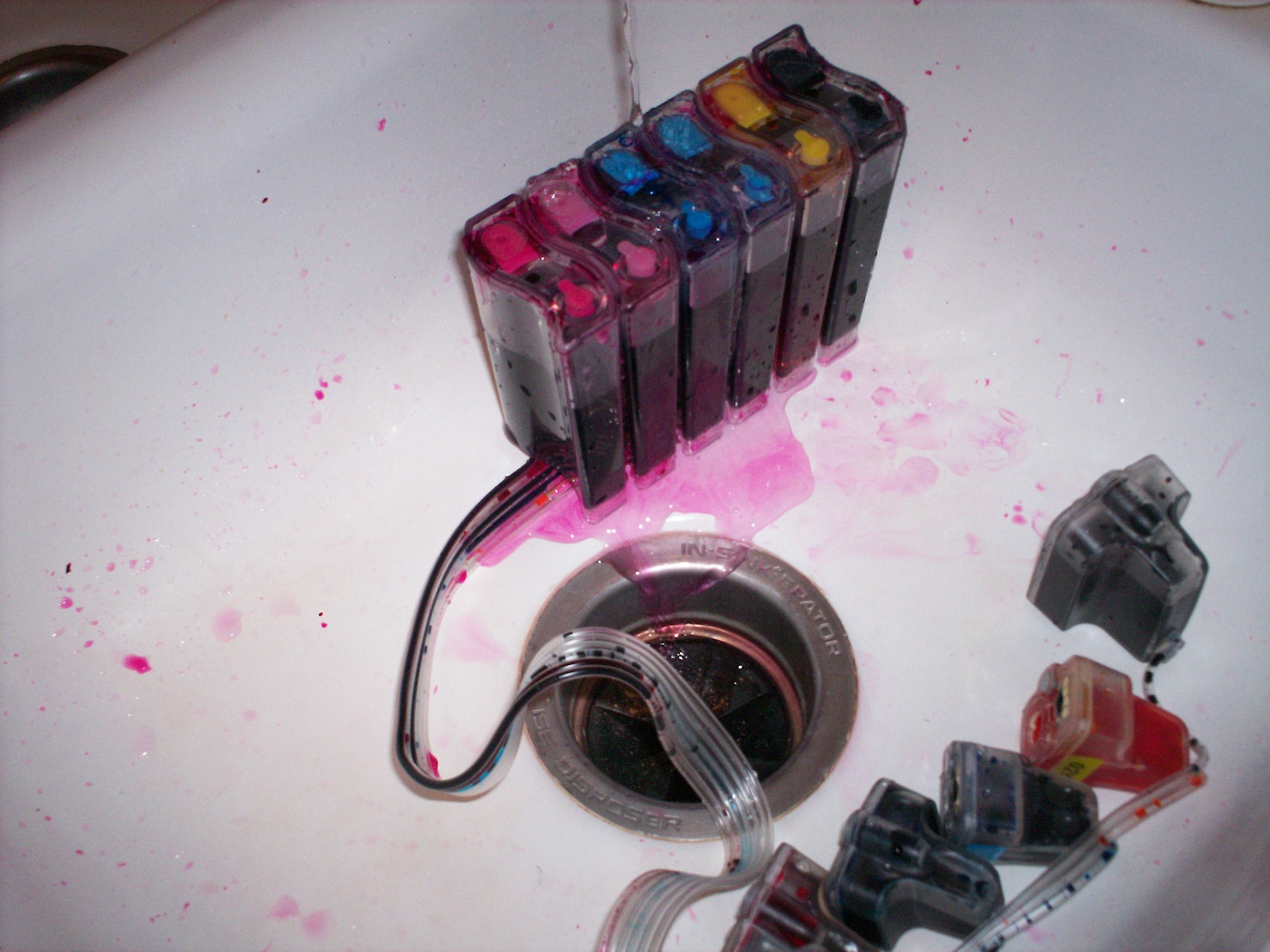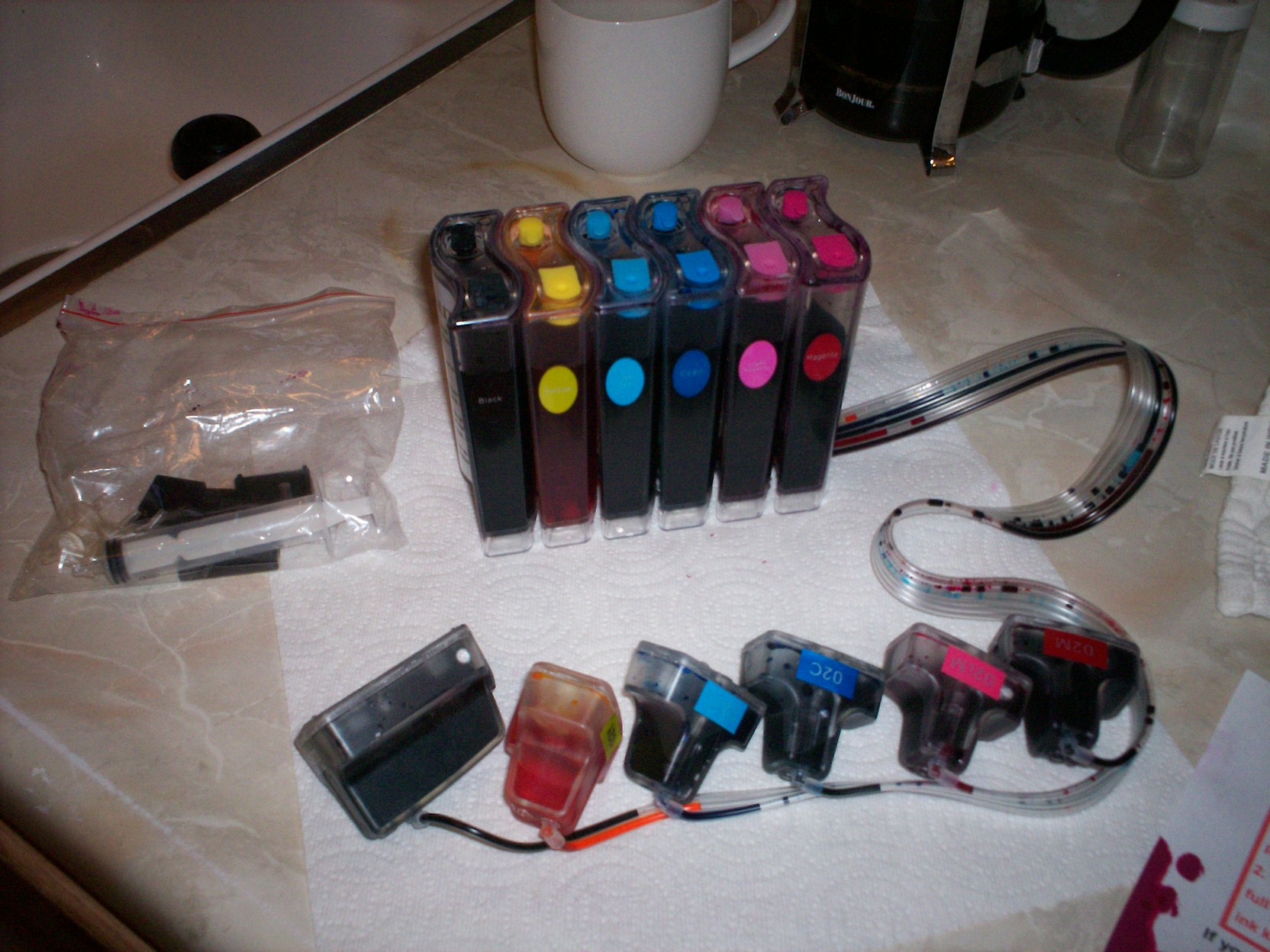 So I picked one up on eBay and it arrived today. As you can see, the magenta leaked quite a bit during shipment, so I had to wash it off for a while in the kitchen sink.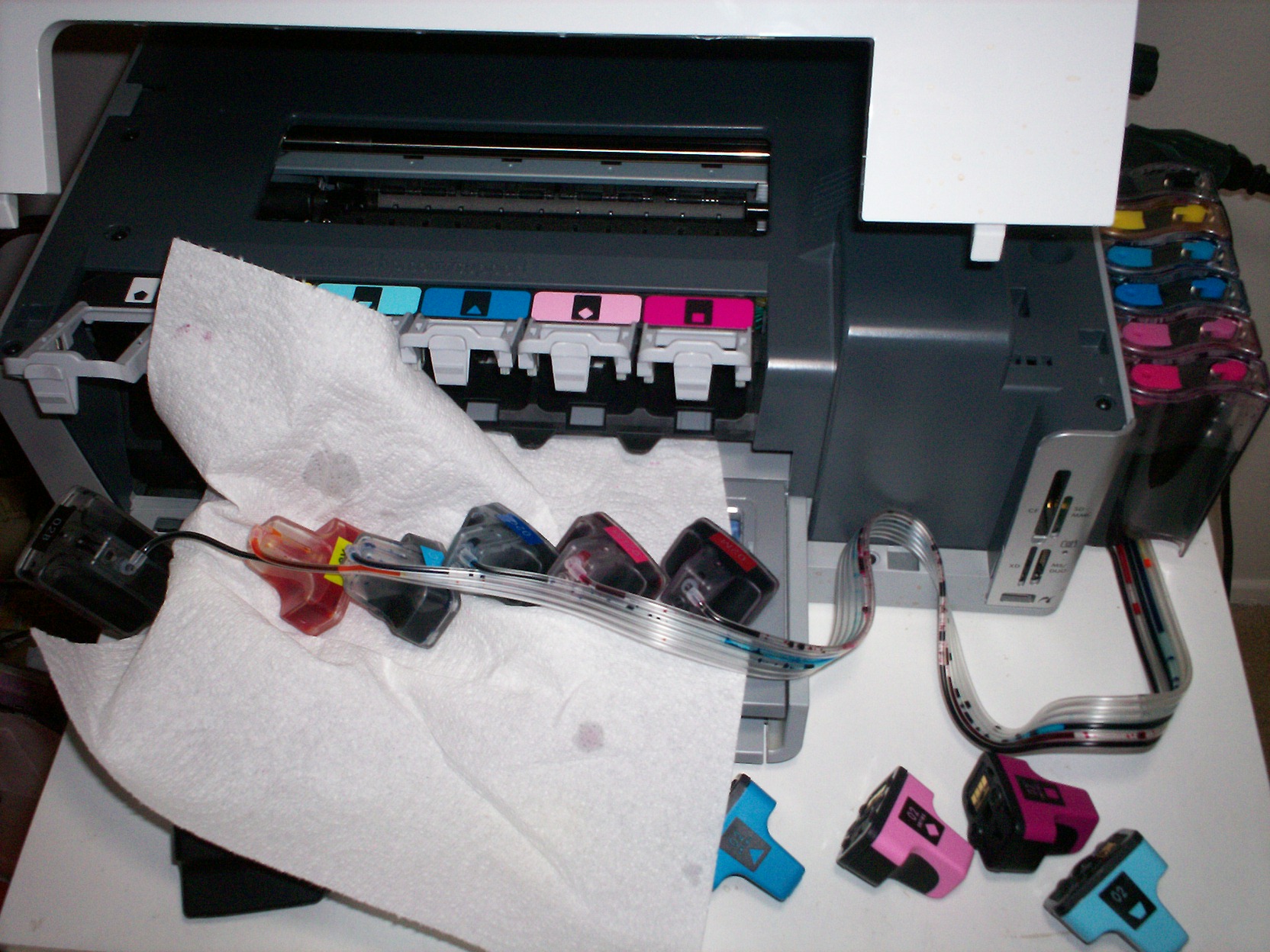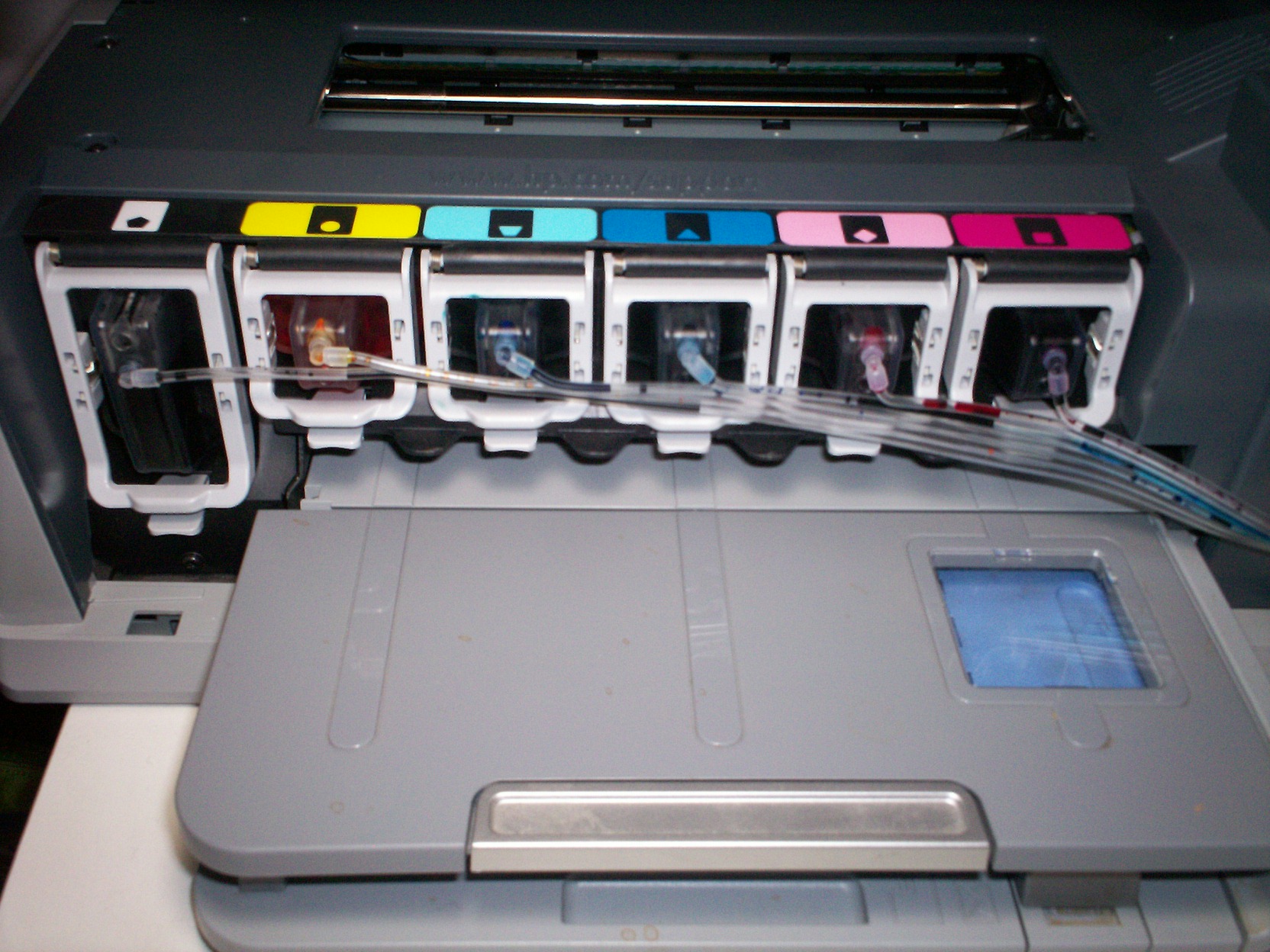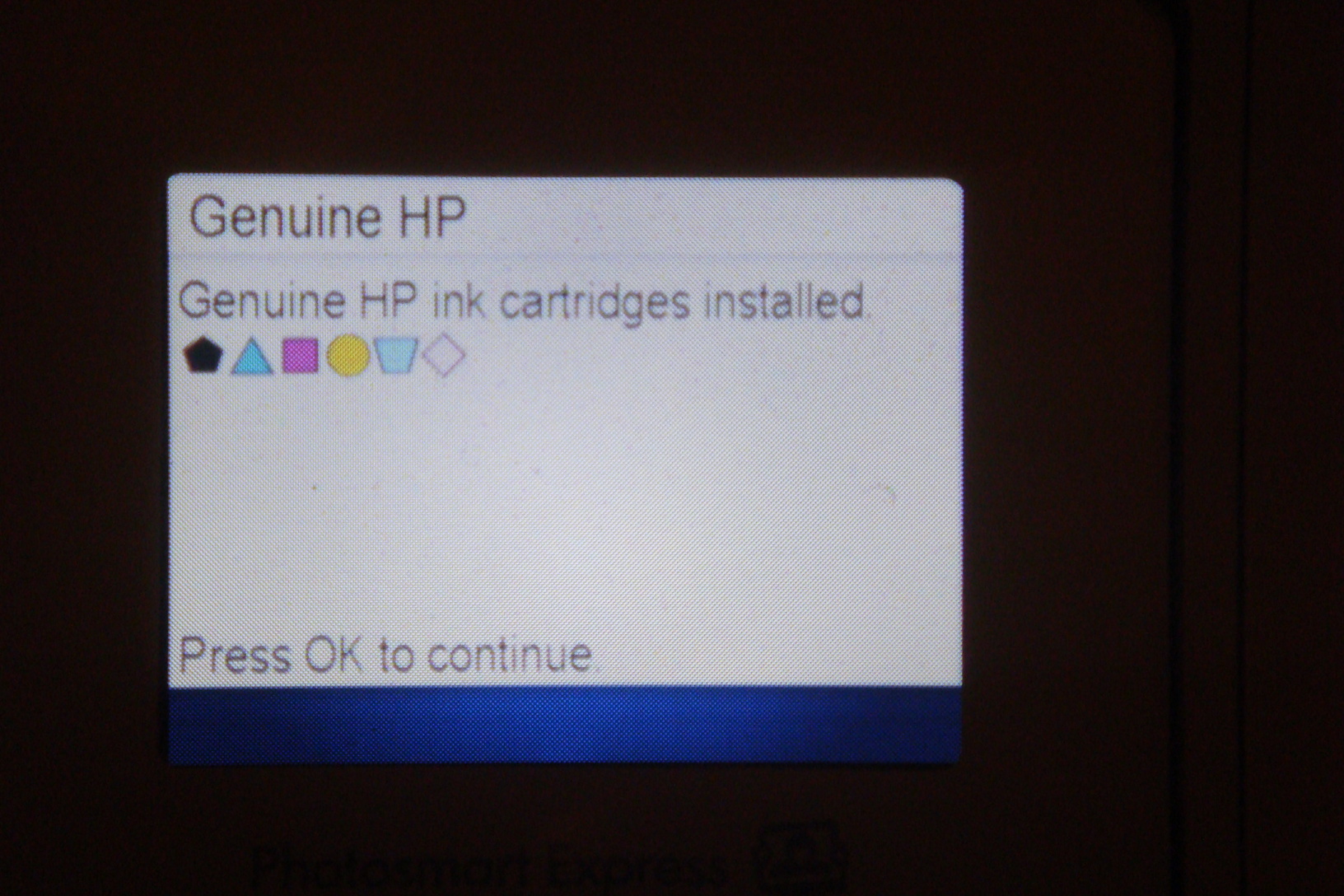 The new cartridges fit perfectly in the printer although it seemed impossible to get the latches down. I think this particular CIS was designed with another model in mind. I managed to get it installed by very carefully pulling the delivery tube out of each cartridge, clasping them in place and reinserting the tubes.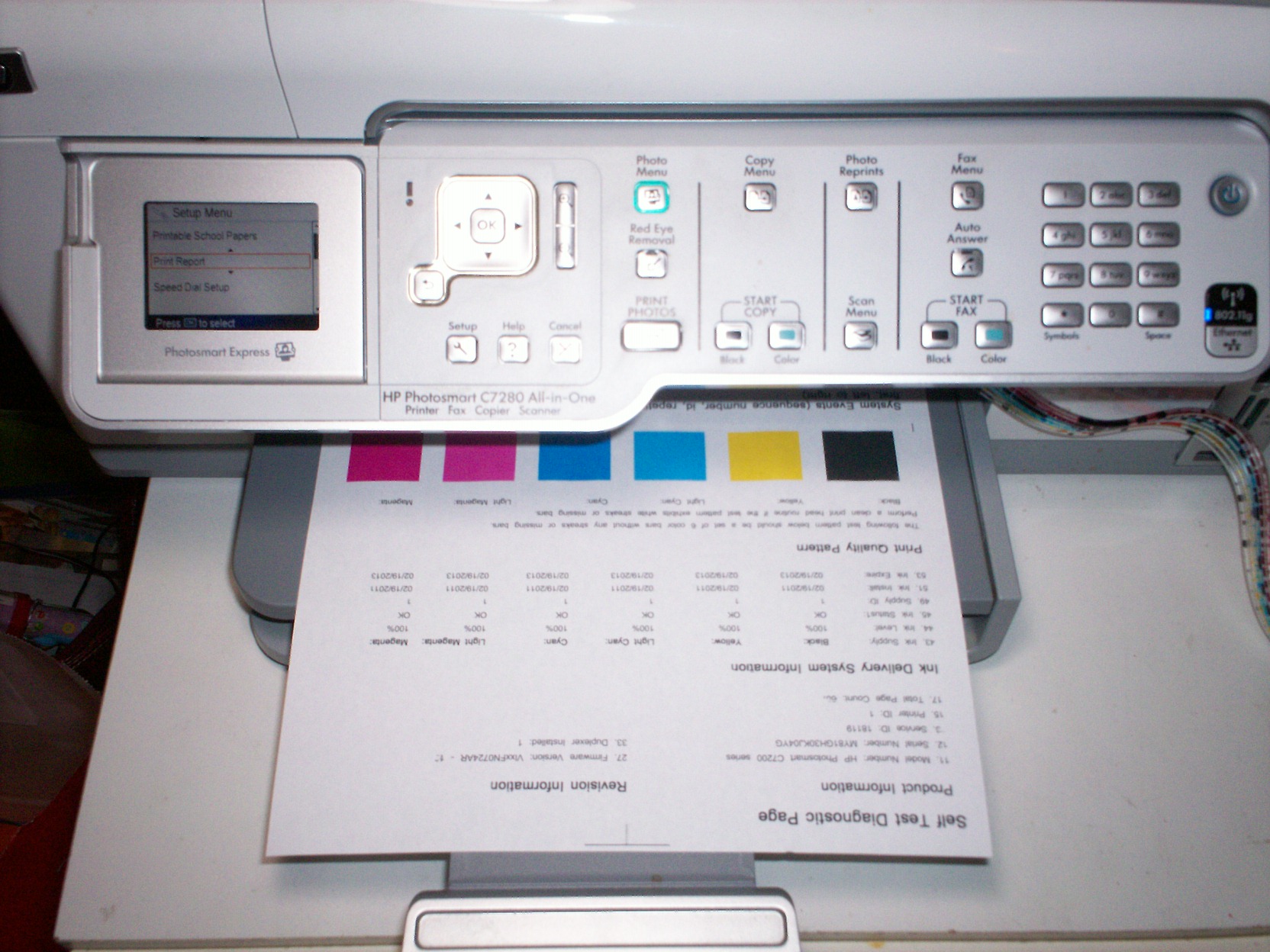 Next time the HP complains about low or expired ink, I can simply power off the machine for 30 seconds and the counters on the new cartridges should reset themselves. The next time I buy ink, I hope its something like this.